PLAYLIST
Hunt Breakdowns
View more in this playlist
Next Up In:
Hunt Breakdowns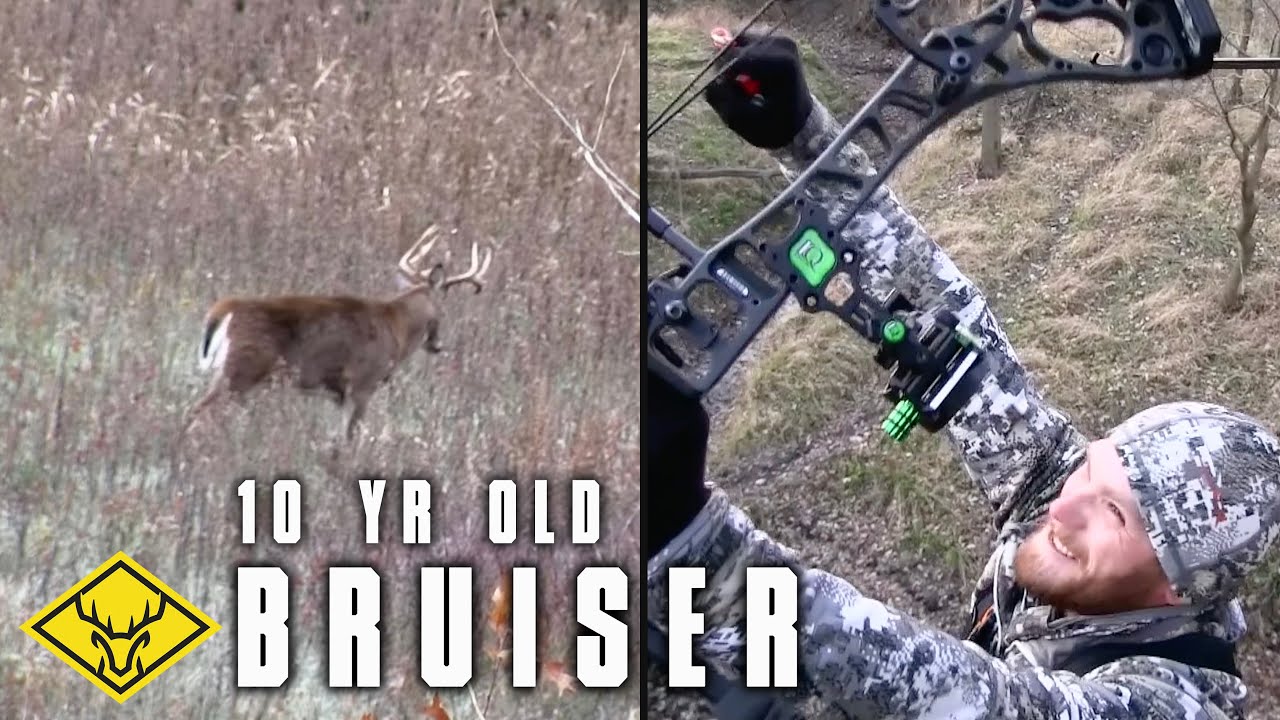 10yr. old Bruiser Buck | CRP + Does = Big Buck Down!
Brought to you by Illusion Hunting Systems
Share
Details
CRP fields can be a Big Buck Magnet during the rut. Watch how Jacob Miner strategizes this hunt and puts himself in position for a great opportunity at an ancient...
PhaZe Body Odor System (5 Pack)
BUY NOW
The "Full Illusion"
When calling, rattling and scent control all come together on a big buck, we call this creating the Full Illusion. In this Deer Society breakdown, we showcase the advanced communication and scent control tactics and strategies that were used by Keegan Brimm to pull a great whitetail buck into bow range.
Post-Rut Trifecta: 3 Bucks called in!
In this Deer Society hunt breakdown, Chad Isenogle pinpoints an idea post-rut setup for late November and walks through the process of communicating with deer in this exciting time period of the rut.
The Hunt for MEGATRON - A tale of two bucks...
A multi-year quest for an ancient Iowa whitetail takes an unexpected turn. Follow along with Colton Hall as he puts his heart and soul into the pursuit of a giant buck he calls, Megatron.
Monster Mistake - 170" Buck Up Close & Personal
There's nothing better than a giant whitetail reading the script and offering a perfect broadside shot. But sometimes it's the one hunt that doesn't go exactly as planned that will be etched in your memory forever..
The Rising Rut - 2 Boone & Crockett Bucks
Ben Rising closes in on two Boone & Crockett whitetails and let's one arrow fly! Learn how he adjusts his strategies and tactics while hunting a new property to put the odds in his favor and knock down a Giant Whitetail.
Double Split - Cracking the Code on a Big Buck!
In this Hunt Breakdown, JJ Dukart cracks the code on a mature buck he named, Double Split. Utilizing two seasons of intel, JJ puts all of the pieces of the puzzle together and moves in for a shot at this big MN whitetail.
Doubling Down - 2 Boone & Crockett bucks with a bow!
Adam Crumrin pulls off the seemingly impossible.. Arrowing 2 Boone & Crockett whitetails on back to back hunts while self-filming! Sit back and enjoy these incredible hunts as they unfold and learn some of the key strategies that led to Adam's success
The "KING" Buck - Predicting the WHERE and WHEN...
This Hunt Breakdown highlights the importance of understanding the WHERE and WHEN for keying in on a mature whitetail bucks. Learn how JJ Dukart put the odds in his favor before moving in on a buck he called "King."
The Hunt for Tank - 5 Yards and Closing...
Keegan Brimm uses directional calling to pull a Big Buck in DIRECTLY under his stand. Can you guess what happens next?
"Boomerang" - 90 seconds at FULL DRAW on a Big MN Buck!
Deer Society media manager, Brian Clarey, sets his sights on a mature MN whitetail for his very first archery buck. After a close encounter with a buck he calls "Boomerang", Brian finds himself in a difficult position while
 holding his bow at FULL DRAW for over 90 seconds... Watch how this intense hunt unfolds!
Calling Your Shot - Big OHIO Buck 20 yards and Closing...
Dan Coffman rattles in a mature OHIO Whitetail with his most lethal weapon... Patience! When it comes to communicating with wise, old whitetail bucks, sometimes less is more and the best decision you can make is to be patient. We hope you enjoy this Hunt Breakdown!
The Hunt for THOR : The tale of TWO identical bucks...
In his first season hunting a permission property, Andy Orr focuses his efforts on food plot placement and trail camera intel to key in on a mature buck. You won't believe how the hunt for THOR hunt unfolds..
Big Buck MRI - Most Recent Information results in a BBD!
Ben Rising targets a mature whitetail in Illinois by capturing MRI "Most Recent Information" with advanced trail camera strategies. Watch Ben close in on this bucks core area and capitalize on his defined movement pattern!
FULL CIRCLE | 190" Whitetail with a RECURVE!
After closing on his first hunting property, Jacob Miner makes the decision to revert back to hunting with a traditional bow. His decision to get back to his roots of hunting with his recurve pays off in a BIG way!
LIGHTS OUT | 5 yards and CHARGING...
When Colton Hall notices an old buck acting out of sorts, he makes the decision to move in and get a closer look. What happens next is something he NEVER could have imagined!
THE BULL | Closing in on a GIANT Ghost Buck.
Andy and Tanner head into a remote stand location in pursuit of an old ghost buck. By playing the odds, they hope to lay eyes on the Big 10 that has been giving them the slip.
"Split G3" | Chasing a 180" when a NEW Giant shows up!
Jake Miner is in pursuit of a 180" Whitetail with a deep split on his G2. Much to Jake's surprise, his rattling sequence pulls in a different mature buck and it's time to make a decision...
TUNNEL OF PAIN | 4 bucks from 1 PRIME stand location!
Andy Orr heads back into the "Tunnel of Pain" stand for the pre-rut. With history on his side, Andy is looking to wrap his tag around a Big Buck for the fourth time in five seasons!
Pre-Rut Ruckus | "Biggest Bodied Buck I've Ever Shot!"
Kyle and Colton are headed back in after a GIANT bodied buck they had an encounter with a few weeks prior. It's late October and the pre-rut has bucks responding extremely well to calling and rattling.
10yr. old Bruiser Buck | CRP + Does = Big Buck Down!
CRP fields can be a Big Buck Magnet during the rut. Watch how Jacob Miner strategizes this hunt and puts himself in position for a great opportunity at an ancient 10.5 year old whitetail! 
Get Alerts When New Videos Are Added!
×