PLAYLIST
Hunt Breakdowns
View more in this playlist
Next Up In:
Hunt Breakdowns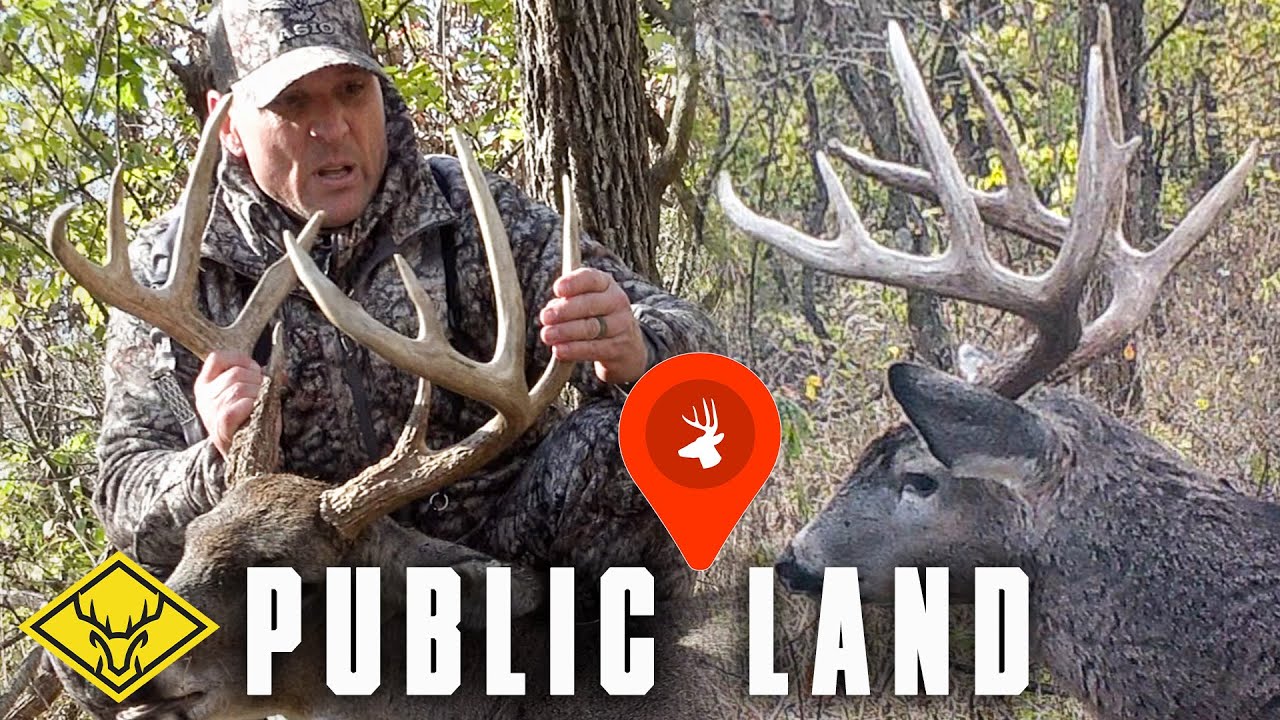 Public Land Deer Hunt | GIANT IL BUCK (Self-Filmed)!
Brought to you by Illusion Hunting Systems
Share
Details
Tim Evans sets his sights on a piece of public ground where he plans to self-film his pursuit of a BIG IL Whitetail buck! Watch the tactics and...
Extinguisher Deer Call (Black)
BUY NOW
The "Unicorn" Buck | Making a MOVE after October RAIN...
Deer Society team member, Keegan Brimm, is hot on the tracks of an old whitetail buck he calls Unicorn. After weeks of scouting and collecting intel on this buck's pattern and tendencies, Keegan patiently waits for the perfect October weather front to make his move!
OUT OF STATE - Illinois RUT Hunt Mapping and Strategies...
Deer Society team member, Andrew Cheslock, takes his rut hunting tactics on the road as he travels to Illinois in search of a mature out-of-state buck! Andrew breaks down the unique terrain features and new hunting tactics he deployed on this hunt in order to tag out on a Big Illinois Whitetail...
"ROMAN" | The QUEST for a 6.5 year old OH Giant Whitetail...
Ben Rising closes in on a Giant OH buck he calls ROMAN. After several close encounters with this mature whitetail, Ben gets aggressive with his tactics and hunts ROMAN from the ground...
GIANT SURPRISE | 160" 8pt Buck on a 5 ACRE Property...
Dan Coffman's ultimate goal in hunting is targeting the most mature whitetail buck that he can locate. After several years of hunting a small 5-acre property in Ohio with little to show for his efforts, Dan decided it was time to make a change...
Sweat Equity | A Big Buck "PAY DAY" is earned the Hard Way...
Dylon Gandee is on the hunt for a big buck he calls SK2. After gaining permission to a new property, helping out the landowner and putting in the hard work, Dylon has earned his way to a Big Buck PAY DAY!
"SCISSORS" | 180" Giant Buck... 10 Yards and CLOSING!
Ben Rising sets his sights on a legendary Illinois Whitetail named "Scissors". After years of this buck eluding hunters, Ben knew he had to take a completely different approach to hunting this buck if he was going to lay eyes on him. What happens next is what whitetail dreams are made of...
SCENT CONTROL | Advanced Tactics for BEATING a Buck's Nose...
The BEST weeks of the season are fast approaching and there's no better time to dial in your scent control game then NOW! In this week's podcast we take a deep dive into our Top Scent Control tactics and strategies...
The "HEAVY 9" | 4 EPIC Camera Angles of a Big Kansas Buck!
Bryan Lemke takes his pre-rut hunting tactics on the road as he travels to Kansas with sights set on a mature whitetail. With 4 cameras rolling as the moment of truth unfolds, the hunt for "Heavy 9" is one EPIC breakdown you don't want to miss!

"SKYSCRAPER" | The Hunt for a 6.5yr old Legendary Whitetail...
JJ Dukart sets out on a quest to harvest a 6.5 year old MN buck known as "Skyscraper". After 4 years of history, the stars finally align and the first buck is down on the Dukart's "Whitetails From Scratch" property!
"Little Splitter" | A 5.5yr old Buck turns into a GIANT!!!
After multiple seasons of encounters with an incredibly unique whitetail with "little splits" on his G2s, Mike Dukart is hot on the tracks of this big 5.5yr-old 12pt buck. To Mike's surprise, "Little Splitter" has blown up into a GIANT whitetail with BIG Splits and incredible character! This is this the full Hunt Breakdown of a buck known as Little Splitter...
35 Bucks in 5 minutes | PhaZe Peak-Rut HYPE Video!
There's no better time than NOW to get HYPED up for the Peak-Rut! Watch 35 Big Buck encounters by the Deer Society team while using the PhaZe Body Odor System. Make sure your Scent Control Game is ON for the 2022 Rut!
HOT or NOT? | Peak-Rut Strategies & How to Navigate "LOCK-DOWN"
HOT or NOT? Peak-Rut can be a difficult time period to navigate in the woods so this week we are discussing some of our favorite strategies for hunting the "Lock-down" or "Locked-on" phase of the rut!
Calling GIANTS in Cover | 2 Big Bucks Closing In FAST...
This week Ben Rising breaks down his proven calling and rattling setups for consistently pulling mature bucks into bow range. Ben proves once again that there's no better place than Kansas for calling in GIANT Bucks during the rut!
DOMINATOR | Hunting for GIANT 10pt Buck at the "Wetlands"...
After gaining access to a unique wetlands property, Andy Orr and Chad Boal are in search of a BIG Iowa whitetail. Using advanced scouting and hunting tactics, the guys make a move on a buck they call "Dominator".
"FLYER" Buck | The Hunt for an Old Buck with a GIANT Beam...
Kyle and Colton are hot on the heals of Giant deer they call the "Flyer Buck". As they've done so many times in the past, they put their calling skills to the test to see if they could pull in another Monster Iowa Whitetail!
PROVEN Late-Season Tactics | COLD weather, #1 Food, Big Bucks Shifting...
December has arrived and the time has come to focus entirely on LATE-SEASON hunting tactics! This week we are joined by owner of Asio Gear, Joe Miles, as we take a deep dive into late-season strategies across different regions of the country.
"Breeding Grounds" | RARE Breeding Video + Big Buck Down!
In this Hunt Breakdown we follow team member, Tim Evans, as he hunts hard all season in hopes of a chance at a mature buck. After some incredible encounters and passing up several nice bucks, Tim is finally able to get within bow range of the "Big 10" while hunting a late-season food source!
Deer Society Hunt Breakdowns | 2022 Highlights and RECAP!
As we close out 2022, we wanted to share with all of our followers a quick recap of the Hunt Breakdowns we released this season. We thank you all for the support you have shown us and we look forward to bringing you many more great hunt breakdowns and educational videos in 2023!
Andre the Giant | A MASSIVE 300lb Buck that TOWERS over the rest...
This is the story of a huge-bodied, WI buck, known as Andre the Giant. In this Deer Society Hunt Breakdown, JJ Dukart details the years of history he has with one-of-a-kind whitetail and the unique, MASSIVE body that "Andre the Giant" had in comparison to all other bucks in the area.
Public Land Deer Hunt | GIANT IL BUCK (Self-Filmed)!
Tim Evans sets his sights on a piece of public ground where he plans to self-film his pursuit of a BIG IL Whitetail buck! Watch the tactics and strategies that Tim deploys in this hunt to put himself in position to harvest a GIANT buck..
Get Alerts When New Videos Are Added!
×