PLAYLIST
Hunt Breakdowns
View more in this playlist
Next Up In:
Hunt Breakdowns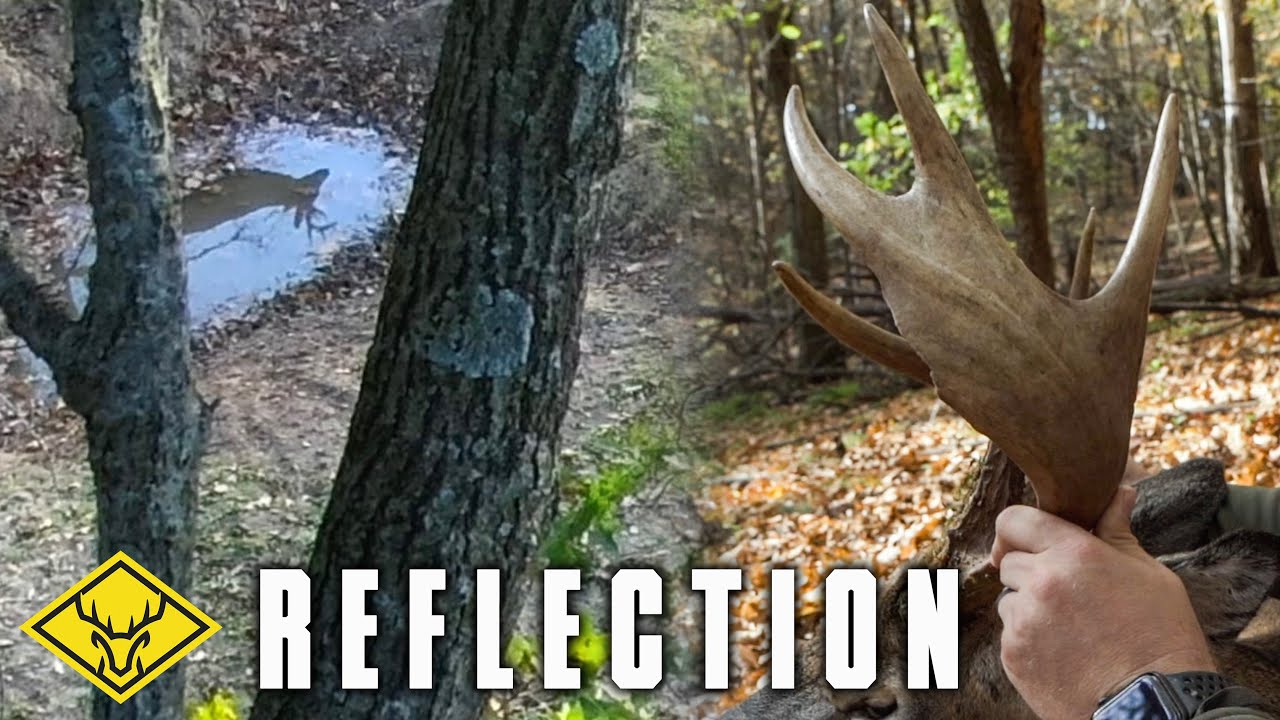 "Reflection" Stand | The HEALING Power of the Outdoors
Brought to you by Illusion Hunting Systems
Share
Details
This is the story of Brian Clarey's 2021 hunting season and how he embraced his appreciation and passion for the outdoors during the hardest year of his life. After the...
PhaZe Body Odor System (5 Pack)
BUY NOW
PASS IT ON | A Father and Son's First Buck!
Colton Hall
and
 his son, Carter, 
head out on a late season hunt in attempt to harvest their first buck together. When a 
s
ix d
oes walk in from directly downwind, followed by
a 
Big Buck, things get 
intense... 
CRANK IT UP | 70 Big Bucks, 21 Kill Shots!
Thank you to ALL of our Deer Society Followers and Team Members for a great year! The best is yet to come in 2021...
MYSTERY SOLVED | The Hunt for 2 Big Bucks... 1 Arrow Released!
JJ's pursuit of a mature Early Season Buck takes an unexpected turn when a lookalike buck makes an appearance. This Hunt Breakdown is a PERFECT example of hunting at a high pressure property and using past intel to key in on a Big Buck!
The KING 8 | GIANT Buck is CALLED IN to 20 yards!
Ben Rising is in pursuit of a once-in-a-lifetime Wild Whitetail! You will not believe what happens when he finally gets this MEGA GIANT in front of him at 200+ yards.. We hope you enjoy this incredible Hunt Breakdown!
Big IOWA Buck Down | 5 YEARS in the making!
Teran Cozan of Advanced Whitetail Systems has been hunting hard for a mature buck for the past 5 years! Patience, persistence and passing up younger bucks pays off on a BIG, Mature IOWA Whitetail!
Buck Shedding Velvet | Get ready for the Whitetail SHIFT!
In this week's Buck Nugget video, we look at some incredible footage of bucks shedding their velvet and turning hard-horned. This can only mean ONE thing to a Whitetail Deer Hunter... The Whitetail "SHIFT" is here and the bucks will soon be on the move to their fall habitat!
1 ACRE 180" | Hang & Hunt for a BOONER Whitetail!
Dan Coffman is honing in on a GIANT Ohio Whitetail and he finally has the buck pinned down to a small 1 acre wood lot. It's time for Dan to make a move and try his luck with an aggressive Hang and Hunt strategy.
Public Land Dream Buck | DIY Pope and Young SUCCESS!
Andrew Cheslock is on a mission to harvest his first Pope and Young whitetail buck with a bow. To add to this challenge, he is hunting public land, out of state, and 100% DIY style. Follow along as Andrew takes us on an emotional rollercoaster of a Hunt Breakdown as he attempts to arrow a Public Land Dream Buck!
DON'T BLINK | OLD Kansas Buck Charges in FAST!
On his first morning in, Ben Rising heads to a familiar location in Kansas for a peak rut hang & hunt. This time of the year,
 things can
happen
 FAST! 
As 
you watch this hunt... DON'T BLINK!
Downwind SLIP-UP | Big Buck circles Directly Down Wind...
The whitetail rut is winding down
and Keegan is
 set up for a post-rut rattling sequence on the downwind edge of a bedding area. Within minutes, they hear a buck approaching from DOWN WIND! You won't believe what happens next...
The Hunt for BEAMER | An 8.5 year old Legendary SWAMP BUCK...
This is the story of an 8.5 year-old, legendary WI swamp buck, named Beamer. In this Deer Society Hunt Breakdown, JJ Dukart details the 7 years of encounters and history he had with Beamer and the final moments that lead up to the release of his arrow!
MASS Bridges | The final chapter of a 7.5 year old Warrior!
Ryan and Jeremy finally get their chance at a MASSIVE 7.5 year old whitetail they call MASS Bridges.. In a split second, the hunt goes south and the entire dynamic of their hunting season changes. This is the story of MASS Bridges...
"SPLITS" | GIANT Ohio Buck PULLED in by Mock Scrape!
Ben Rising moves in on ANOTHER Giant OH Whitetail known as SPLITS! Placing a mock scrape and waiting for the right conditions, Ben puts his trust in the PHAZE body odor system to keep him concealed as he moves in for a shot!
MINNESOTA MONSTER | The Hunt for a 6.5 year old GIANT Buck!
Bryan Lemke is in pursuit of his largest buck to date in his home state of Minnesota. A 170" Giant that he knows all too well after three years of history and several close encounters. The pieces finally fall into place as Bryan makes a move on the buck he calls, the 80-10.
LAST CALL | Big Buck DOWN from this PROVEN stand location!
It's early November in Kansas and Ben Rising dives into a well-known stand on the downwind edge of a cedar thicket. This is one of Ben's ideal, go-to setups, for calling and rattling in mature bucks during the pre-rut! You can almost PREDICT what happens next...
EXPLODING Antler Buck | FLYING Antlers and a Big Buck DROPPED!
Andy Orr speed-scouts a secluded alfalfa field and sees the sign he needs to make a move for his late season muzzleloader hunt. Taking an aggressive approach, Andy sets up a ground blind right on the "X" and gets prepared for the evening hunt. What happens next is something he NEVER could have anticipated...
Late Season Buck Patterns | DON'T EAT TAG SOUP!
This week we discuss Late Season Hunting Tactics to tag a buck still in 2021 and we have some big plans for the 2022 season! 
STARS ALIGNED | 160" MN Whitetail Buck at 10 YARDS!
Hunting is a Family Traditional for the Lemkes and this hunt is a perfect example of that. Headed into the 2021 season, Alison and Bryan set a goal for "Ali" to shoot her first whitetail buck with a bow. Hard work along with the support of family and friends finally allowed the STARS to ALIGN! #DeerHunting #DeerSociety #HuntBreakdown
Bluff Top Bruiser | 3 TACTICS take down the "BIG 11" in MN...
New Deer Society team member, Greg Towner, puts the slip on a BIG 11pt in MN using a bullet-proof access strategy. After months of scouting and strategizing, the trap is set for a Bluff Top Bruiser to make a mistake..
"Reflection" Stand | The HEALING Power of the Outdoors
This is the story of Brian Clarey's 2021 hunting season and how he embraced his appreciation and passion for the outdoors during the hardest year of his life. After the passing of his mother from a long battle with cancer and a health scare with his Dad, Brian reflects on how he and his family used the outdoors and hunting as a temporary escape and bonding opportunity. What became known as the "Reflection Stand" not only helped Brian heal amidst nature, but also harvest a buck that his Mom was a part of in more ways than one.
Get Alerts When New Videos Are Added!
×